THE ABUNDANT ARTIST COURSE
Money Mindset & Management for Creatives who want to make an Impact
APPLY TODAY
ARE YOU FEELING OVERWHELMED BY YOUR FINANCES?
Do you feel ashamed because you weren't educated about personal finance?
Are you overwhelmed on where to start?
Are you stressed out because you don't feel like you could ever retire, buy a home, have financial stability because of your career?
Do you lack confidence in managing your finances and achieving your goals?
Are you ready to take the reigns of your financial reality and become independent, secure and abundant.
Are you ready to take the next step in your career but feel held back by your finances?
We help artists in every medium change their narrative around money. We use strategic financial planning with money mindset to help artists overcome overwhelm, anxiety and avoidance.
Learn how to navigate inconsistent income with confidence and clarity. Gain control over uncertainty and start pursing art that sets your soul on fire and doesn't cost you financial stability.
Liv
"I feel so much more confident than I did at the beginning of this class. There are so many more things I understand, and I no longer feel overwhelmed and want to ignore my finances. I want to make them grow!"
Gian
"I was struggling with accumulating debt and unsure of how to make a change. Rachel helped me make a plan, create a budget and now I can actually see the structure of my finances. I realized how the world around me influenced how I spoke and thought about money. It's honestly like therapy, but for money."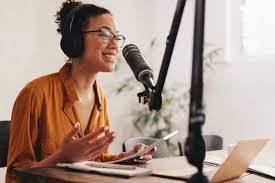 Krystie
"Rachel is amazing. The past few months have been truly life saving. I can't think of a better investment than this one. Appreciate BTG in more ways than I can say."
"I was struggling with keeping track of expenses, relying on family for help, and navigating a pandemic economy as a freelance artist. I was also feeling behind on my financial literacy, and I knew I needed to make a change. Since working with Rachel and BTG, I've gotten multiple jobs (acting and non-acting) including my Network TV Debut! I also opened a Roth IRA and a High-Interest Savings Account and I now have recurring monthly deposits for both of them! I am getting closer and closer to my goals, one step at a time."
- ALEXANDRA MERITT MATHEWES (NEW YORK, NY)
ARE YOU GOING TO LET ANOTHER MOMENT PASS YOU BY?
WHAT YOU BUILD!
➡️ A new mindset around money and your career
➡️ A step-by-step strategy to budgeting with inconsistent income
➡️ A savings plan that protects your future self
➡️ Financial literacy spoken to you in a way you can understand
WHAT YOU LOSE BY SIGNING UP!
❌ Stress that prevented you from sleep
❌ An excuse for why you can't pursue your dream job
❌ The blame on money that has held you back
TAKE ME TO A NEW VIRSON OF MYSELF
"I realized from working with Rachel I had a lot of shame around money management (or lack thereof). Realizing that, led to being able to trust myself and the process that we built. Because freelance art-work can leave of a lot of income in the "unknown" category. I had a lot of fear. By facing my poor money habits and addressing my beliefs from my past while having the space to process them in a supportive way. I've been able to change and evolve; healing a lot of scarcity mentality and anxiety. I feel tremendous growth and less anxiety-ridden about the long-game view."
- SARA (BROOKLYN ,NY)
THE METHODOLOGY AND TOOLS YOU NEED FOR FINANCIAL SUCCESS
STRUCTURED PROGRAMMING
LIVE weekly sessions plus 20 unique videos, weekly workbooks, and lifetime access to all course material. Guest Speakers scattered throughout the program.
RESOURCES (NO MORE "I DONT KNOW WHERE TO START")
Your personalized budget, a checklist to hold you accountable, methodologies that have gotten clients out of $550,000 worth of debt and to save $1,200,000 in 2 years.
WEEKLY COACHING AND ACCOUNTABILITY
You will have opportunities to get deeper and ask questions each week. On the live calls, you'll dive into money psychology and workshop your questions. You also have access to our study group to complete your budget weekly.
COMMUNITY
You and your fellow Money-Healer seekers can ask questions, communicate, share your homework and offer support in our private Facebook group. Rachel monitors the group every day, helping you and responding to every single question. No one takes the course alone.
BENEFITS
Community, accountability, and a tried and proven program that will have you out of debt, building wealth, gaining confidence and feeling independent.
I was tired of living paycheck to paycheck simply because I believed that in order to be a successful artist, that's how it was supposed to be. To be honest, I was fairly skeptical about the process at first, and wasn't completely convinced it was going to work - but that was because I'd never heard of any artist getting financial advice that wasn't detrimental to their art. This felt like an opportunity to break out of that cycle, and get advice from someone who knows what it's like to live as an artist, AND also knows the ins and outs of the financial world.
"Some of the most difficult work for me was learning my own pre-conceived notions of money and where they came from. In the past, having a financial coach always sounded like something people had once they were able to earn a steady income, not necessarily what patterns they could change in the present in order to earn one. Once I started working with Rachel, I was able to see the breakdown of my own patterns more clearly, and determine steps to allocate time and energy toward what I value most."
- GREG (BROOKLYN, NY)
HERE'S HOW YOU WILL FEEL AFTER THIS PROGRAM IS COMPLETED
Comfortable talking about money.
Independent and able to make short and long-term decisions.
Prepared to build wealth and never fall back into bad debt.
"I cannot tell you how much Rachel has changed my life. As an actor, teacher, and independent contractor, it is sometimes challenging to figure out where my money is coming from and how to use it. Many of us who are artists and work for ourselves suffer from "Starving Artist Syndrome". There is a lack of stability sometimes and a suffering that goes with it.
Rachel taught me that there is a way to be stable. That my financial future is in my own hands and money is my unlimited source of stability. Her work is straightforward, full of common sense practices, and easy to follow. You just have to do it! And you should, starting right NOW!"
- TOM (ATLANTA, GA)
THIS COURSE IS
An Investment in YOURSELF
You have spent thousands of dollars and hours honing your craft. Imagine what you could achieve if the financial piece was easy, stressfree and not scary.
THIS COURSE IS
An Investment in YOUR TIME
Time is the greatest currency we have. Take time now to set your future up for the success you deserve.
THIS COURSE IS
An Investment in YOUR CREATIVE CAREER
Healing your relationship with money and understanding your finances as an artist will only help your creative career. You are essentially the CEO of your own business, after all. By doing this work, you will be able to budget not only your money but your time; one of the most valuable resources you have.
There is so much information out there, and it can feel like a never-ending decision that leads to nowhere. Make the decision to start today and we guarantee you'll feel more in control and more certain than you did yesterday.
APPLY TODAY
GET DEBT FREE
Beyond The Basics: Our Glossary Of Financial Terms
We define the lingo you'll need to become a financial expert!
YES! I NEED THIS FREE GUIDE